I've finally bought some of my building materials to get started on construction. I've also completely redone the original Sketchup plans, taking into more careful consideration how I'm actually going to assemble the cabinet (placement of furring strips, making sure all of the electronics will fit, etc).
I've also designed the frame, which will be constructed with 1×4 boards and a 1/2″ MDF base. I'll be using two 3″ swivel casters with brakes on the front, and two 3″ fixed casters on the back.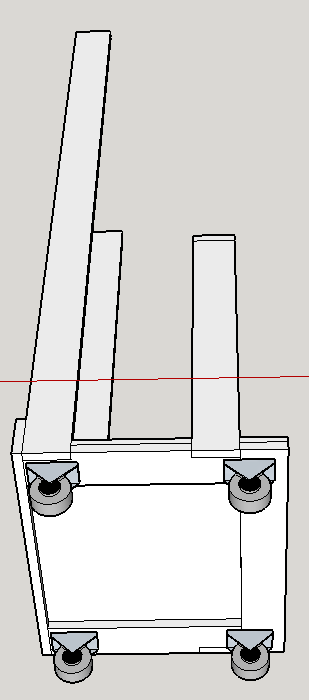 I didn't like how the area around the monitor looked in the original plans, so I added an admin panel below the monitor which will have an additional 7″ screen in the middle to display an instruction card for the current game being played.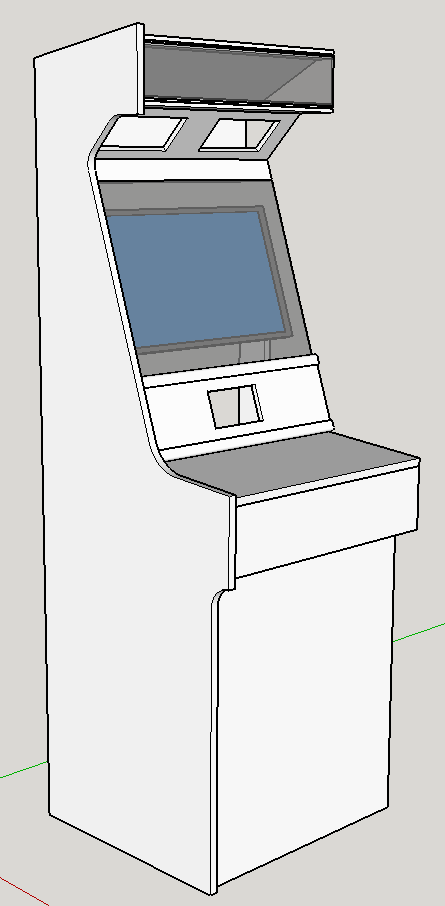 Over the upcoming New Year's holiday weekend, I hope to finally start assembling the cabinet.
I still need to decide on a graphic design I'll be going with. So, I'll need to dust off my Photoshop skills and get to work on that, too.
EDIT (12/31/14): The frame looked pretty shaky to me. So I did one last redesign on it before getting started.