I'll preface this part with a warning. If I did it again, I don't think I'd do it this way.
The first thing I did was stack the frame, control panel, and the sides together, then I glued & screwed them together. Then I attached each individual panel I'd previously built, along with furring strips to secure them in place.
If I do it again, my first step would be to attach the furring strips to both side pieces, and ensure that they are placed symmetrically on both sides. The problem I ran into was that it was difficult to perfectly line up the furring strips on both sides. On my final assembly, I have some panels that are slightly crooked. I'd guess that I might be the only person to notice it, but it's annoying nonetheless.
For my assembly, I countersunk and screwed each piece into its respective furring strip from the outside. Then I had to fill & sand each screw hole. I'm sure other people could find more intelligent ways to do this without needing to fill dozens of screw holes.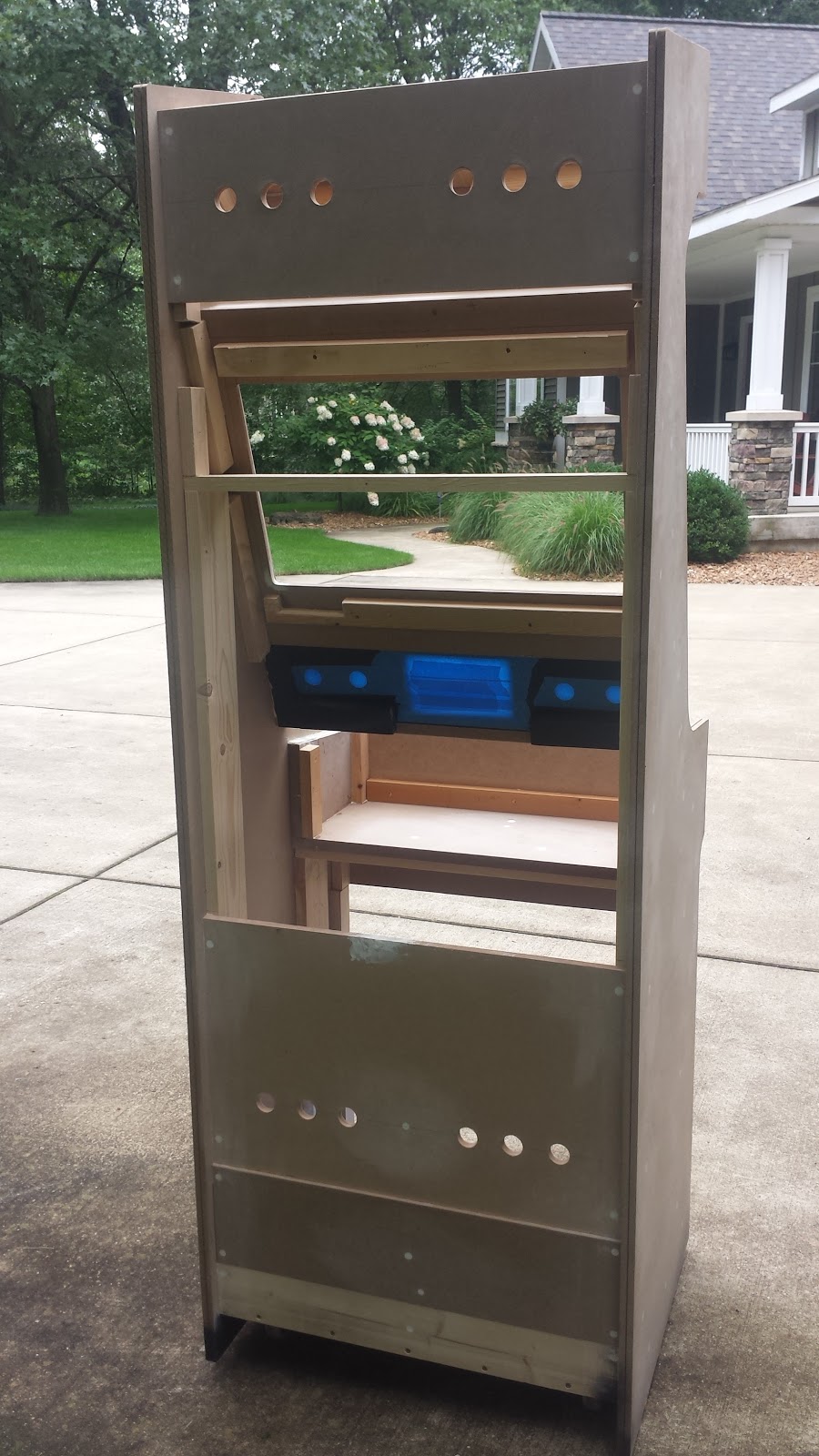 There's a computer living inside the cabinet, and computers create heat. So, I also made sure to provide a bit of ventilation.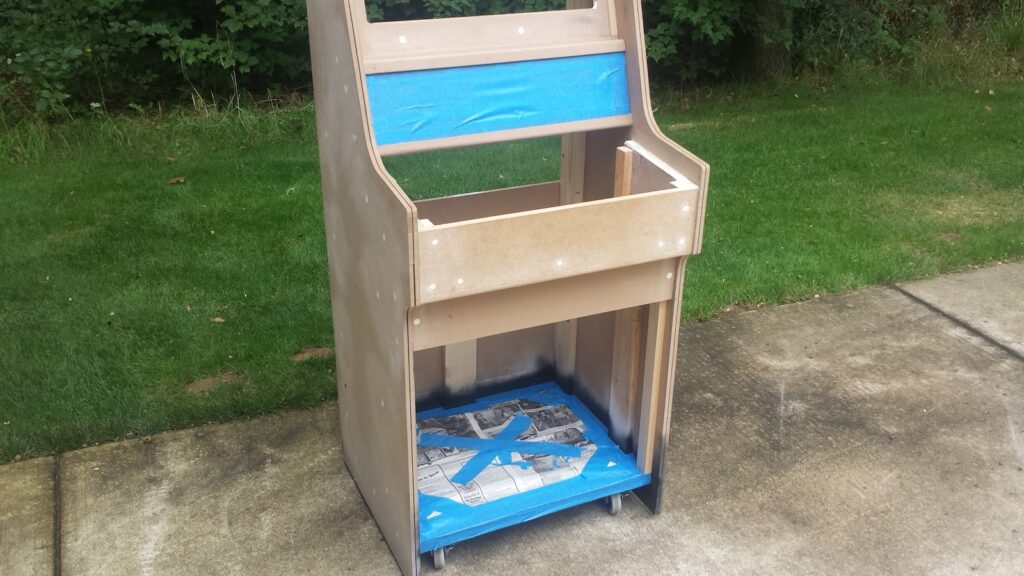 Once everything was assembled, I also routed the slot for the T-Molding. I used a 1/16″ width & 9/16″ depth bit. Because my router was old & rickety, I had to constantly keep an eye on where the slot was being routed, since my bit wanted to keep walking out of the collet.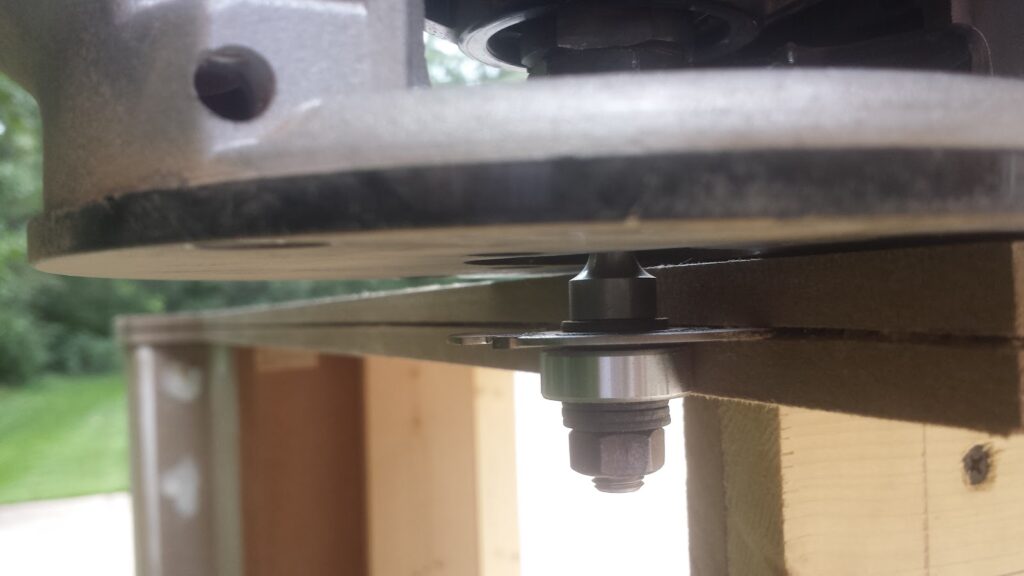 I had previously attached the artwork to the admin panel, so I made sure to tape this off before painting the entire cabinet. I also previously painted the base. I don't know why I previously painted the base. ¯_(ツ)_/¯
With everything prepped & assembled, I first primed the entire cabinet with Kilz primer…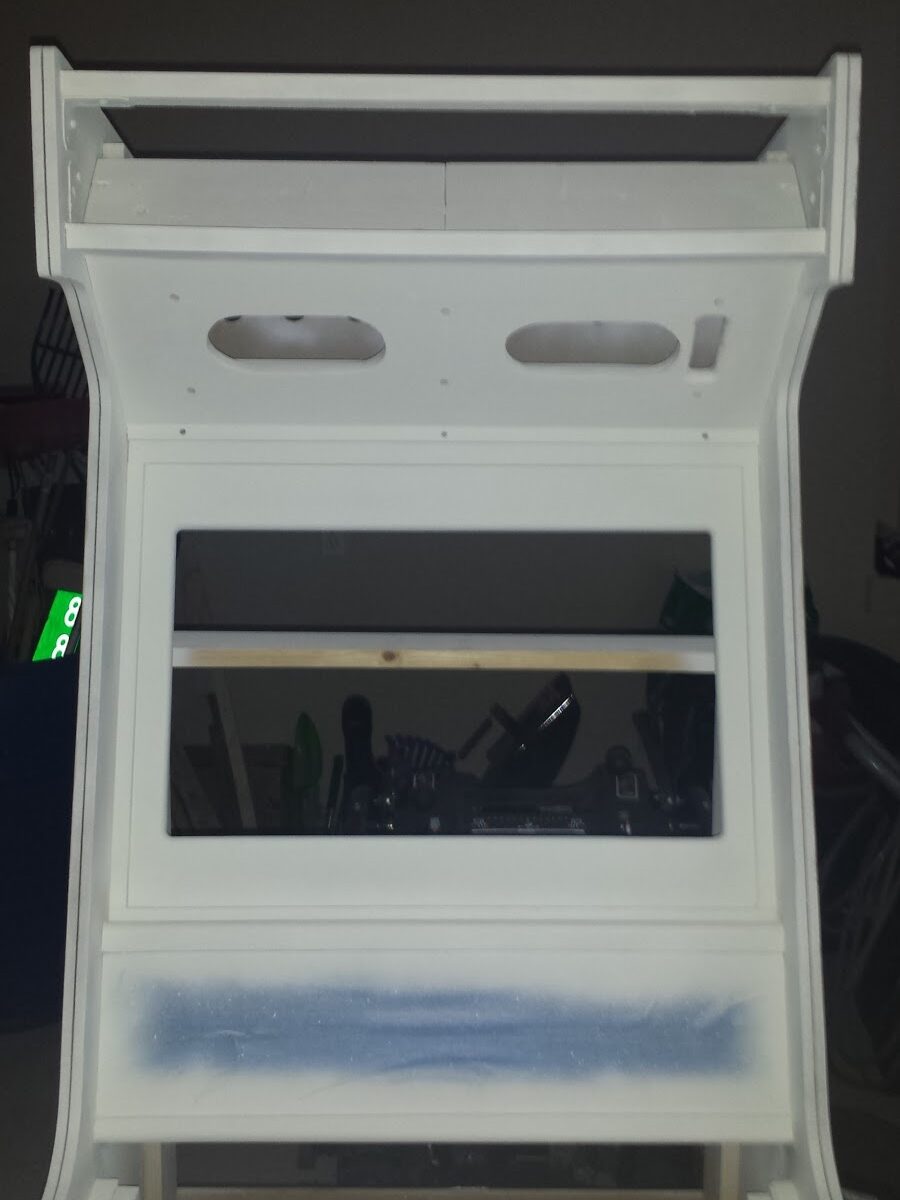 …and then I painted it with two coats of Rustoleum black satin paint. I chose Rustoleum because it's enamel & not a latex paint, which means it's more durable once it dries. Also of note: when painting & priming, I used foam rollers for the easy-to-paint areas, and a spray can for the not-so-easy areas with lots of edges & corners.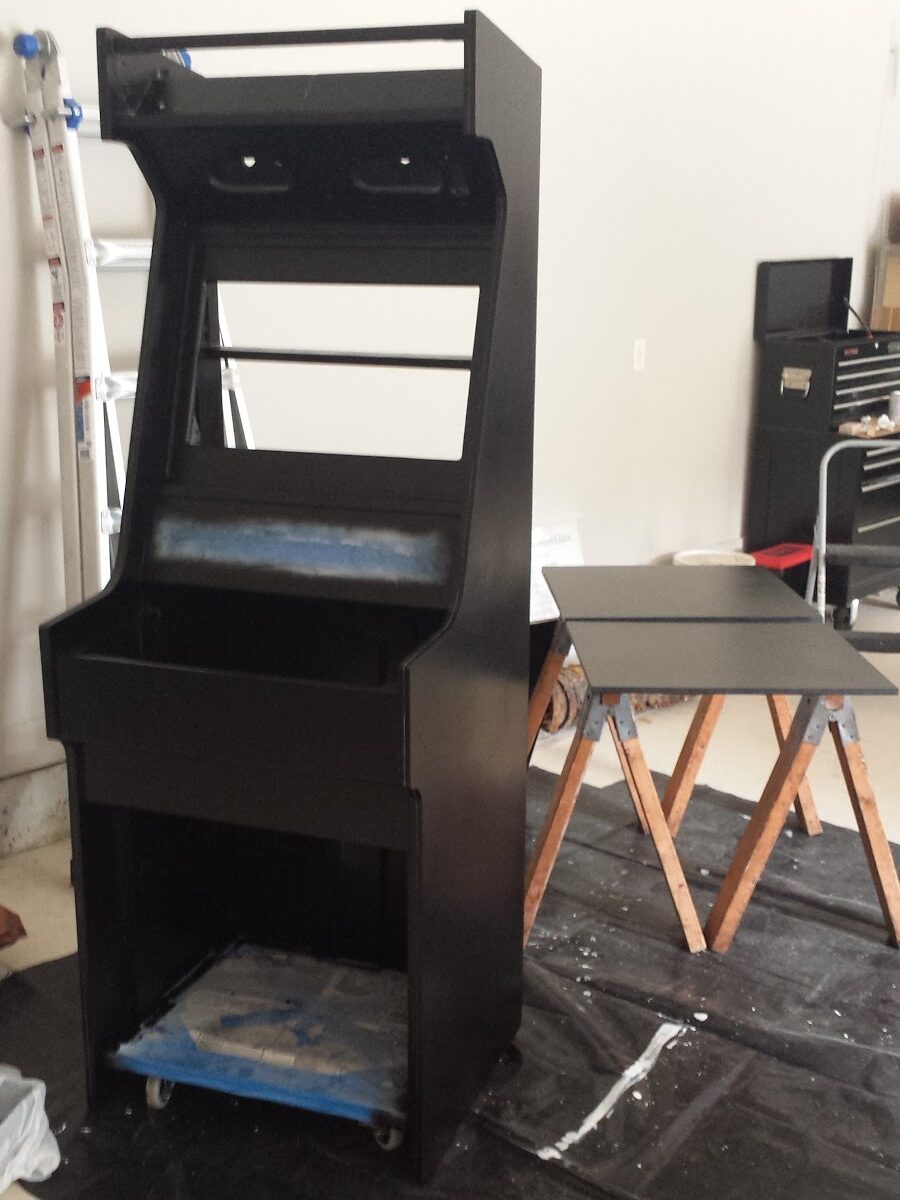 Below is a grab-bag of random features I included in my design: